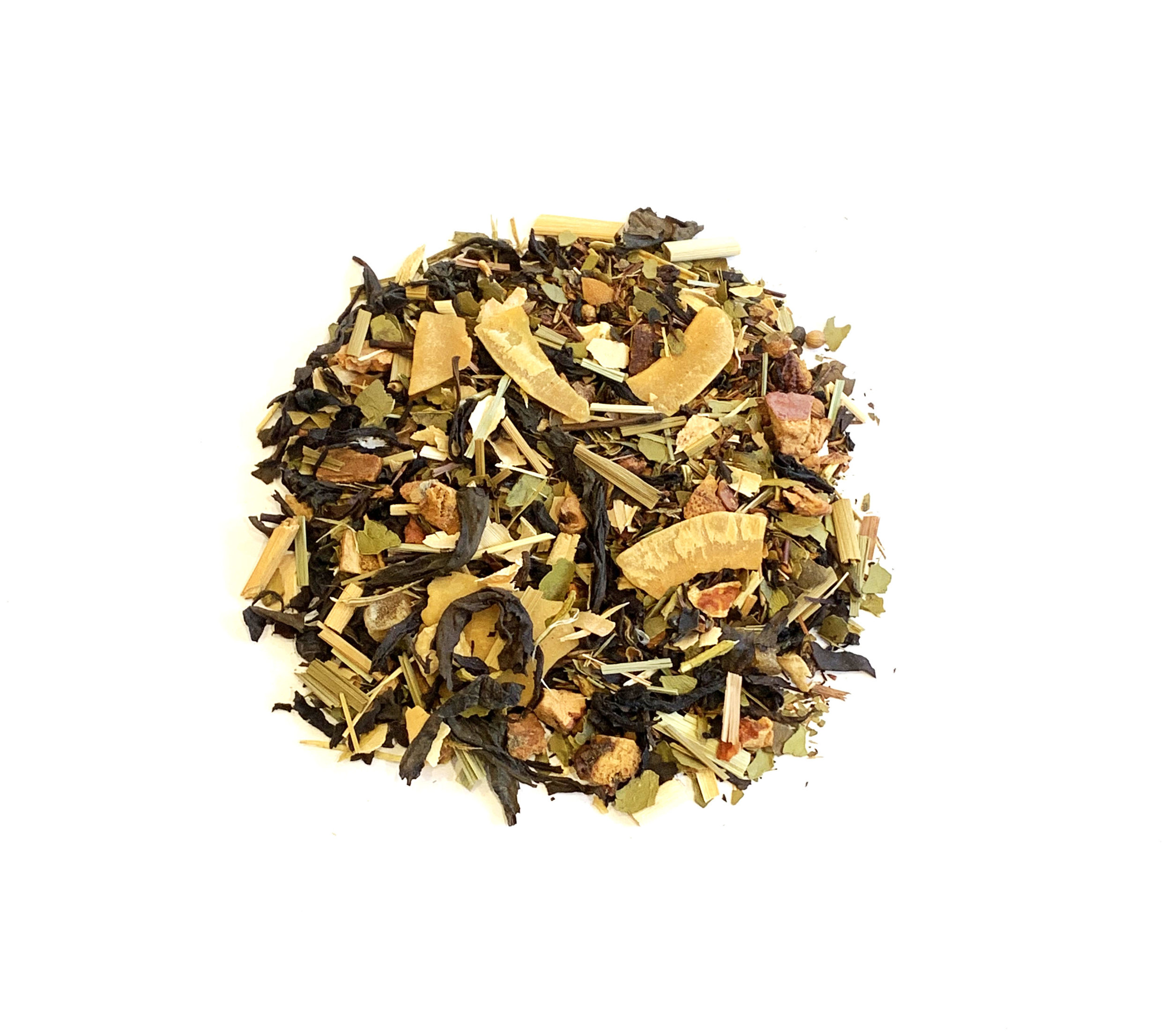 Chai Oolong
This Chai tea starts with a sweet flavor from the coconut and fruit pieces and then ends with a spicy finish.
The blend of spices and herbs have a spicy and sweet flavor, while the oolong tea leaves give a floral finish that brings all the flavors together.
Ingredients: Oolong leaves, cinnamon, coconut chips, red rooibos, coriander, black pepper, ginger, cardamom, aniseed, lemongrass, papaya, orange peels, almond flakes, apple pieces.
*Steeping Instructions for 8 oz.